I started this blog in December of 2013 when I wrote the article "My 14 for 2014" and I wrote a similar article in January of last year named (could you believe it?) "My 15 for 2015", and now, it what appears to be some sort of annual tradition, let's take some time to see how many of my goals that I set for last year I actually. Just a fair warning, I usually write these lists and then promptly forget about them until I write next year's article and realize I completed maybe 50% of the set out goals.

I know everyone is filling their Facebook pages and twitter feeds with how this year has filled them with countless ups and downs and how they are excited for the New Year and all that it has to offer, but I feel like what I experienced this year could never be done justice in your every day run-of-the-mill social media status, nor would that be my style at all. Instead, I feel it important to explain just exactly how 2015 has been one of the most influential and eye-opening years of my life.

Powered by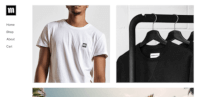 Create your own unique website with customizable templates.