Since the birth of this blog in January of 2014, I have made a list of goals that I hope to accomplish by the end of the year. Most of the time I promptly forget about what I wrote in this list a few weeks after publishing it. I kind of prefer this, because when I go back to the post in December to see how many I've accomplished, it makes for a fun time of seeing how different I was 12 months prior and how I usually seem to meet most goals even without remembering them.

Normally I do a list of goals the same length as the year the list is for (for instance, "My 14 for 2014" and "My 16 for 2016") but it's beginning to get out of hand...so here are my 10 for 2017:

​
Powered by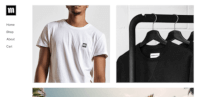 Create your own unique website with customizable templates.