Over the past few years I have slowly watched my priorities in life, my self image and my overall goals shift dramatically. Going to Umass (a leading university in sustainability and environmental awareness), becoming a vegan and spending more and more time researching the environment has proven to have taken it's toll on me. I can no longer continue on in good conscience with some of my own day-to-day behaviors that I know can be altered to better the planet because it often makes me feel like a hypocrite when I preach about all the ways that veganism is benefiting the planet but then go on to use plastic grocery bags, reusable water bottles, and chemical-filled bathroom products.

So this semester I have decided to make a few changes in various areas of my life that will help to minimize my plastic usage, support local businesses, cut down on chemicals and allow me to live an overall more sustainable lifestyle.
Powered by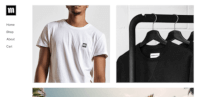 Create your own unique website with customizable templates.