It's hard to believe that it's almost the end of November. In just a little over a month I'll be preparing to return to Umass Amherst as a student for the first time in 12 months. I'm excited for this next phase of life (or, perhaps, to return to a previous one) but I will be sad to see the freedom of the last year slip away.

I left school for many reasons: mental health and new interests being the most prominent. Grassroots politics, environmental journalism and non-profit work had begun to peak my interest, career-wise, and I knew it was something I needed to explore at the moment. So that is what I did. In addition, I took the opportunity to get out, travel, and move away from the "stuck" feeling that comes with being in school.

So, for those who were wondering what I was up to this year...here is a little taste of what I've been focusing on these past 12 months:
Powered by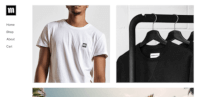 Create your own unique website with customizable templates.