So, yes, I do realize that I missed yesterday's post and am coming dangerously close to missing another day. Do not fret, I have it all under control. I am planning on making up for my missed blogs here and there, don't worry I will keep up and make sure that this is one goal I do NOT give up on. 365 posts by next year. It WILL happen.

So for today's post I thought I would make it in traditional blog style, and give a little update of my life, where i am with the goals I stated in post #1 and some plans for the future.
I will try to be brief.

School

For those who don't know already, I am not the typical college student, and it's the reason that it is getting so hard to keep up with my daily blog posts.
For one, I am a triple major. Journalism, Communications, and English.
Yep. Don't worry I'm not crazy, just very confident in my time-management skills.

Second. I am double minoring in French and Film Studies...well technically I am getting my "certificate" in Film Studies, but essentially, and for the purpose of this blog, it's a minor.

Third. I am in the Common Wealth Honors College. This means I have to take eight honors courses (or something like that, I'm actually not quite clear with all of that) and I have to do a senior thesis when the time comes in order to graduate. The Honors courses are more rigorous with smaller class sizes as to allow for more class participation and discussion...and more work unfortunately.

Fourth. Since I have to cover so many requirements by the time I graduate (which I intend to do in four years, not five), I must request for an overload of credits each semester. The normal amount of credits is 15-16. 17 if you are ambitious, and 18 if your really confident. Anything more and you need to submit a request to have permission granted for more credits. This semester I have 22.
Because so many are literary-based classes this semester, I am having to read about three assigned books each week, plus additional readings from my other classes (articles, chapters of textbooks...) and I also like to get in some reading which I choose to read. Next up is Mindy Kaling's Is Everybody Hanging Out Without Me (And Other Concerns).

So needless to say, I'm a busy girl.

Health

Everyone knows it. I like to go to the gym. I like to live a healthy lifestyle. There are many things which I have cut out of my diet (gluten, ice cream, fried foods, soda, candy etc) in order to turn that freshman 15 into the freshman -15.
But unfortunately being committed to the gym is a big time commitment.
Yesterday I was at the gym for 2 1/2 hours, and didn't even notice the time had passed.
In order to keep up with my homework and my need for some good old free reading, I can always be found reading a novel while doing my hour and five minutes on the elliptical.
Two birds with one stone.
Let's just say, I have officially mastered the art of multitasking.

Love Life

Haha. You're Funny.

Work

As many know, I'm a bit of a workaholic. In the summer I work about 70 - 80 hours a week. But hey, gotta pay the bills. Also I like to be able to go out and buy myself something that I really want, be it makeup, clothes, books or what have you. And I pay for it myself. Because I work my ass off to have this ability.

Currently, while still working at the Harrington Farm as a Server/Setter Supervisor when I'm home, I am the primary lighting coordinator on a TV show called "Code of Conduct" being filmed currently and which will be aired on the UMASS UVC-19 channel here in Amherst.

Last semester I was a Production Assistant on another television show called "The Stand Ins". It is an independent production that will be posted online and on Netflix when finished.

I am also currently helping Stephan Lockney with preparations for Camp Harrington 2014. I am planning all special events and family nights, getting paperwork ready and emails prepared. It's pretty time consuming.

In addition I am going to attend a Communication Media on Campus Night next week and hope to use it to get me involved in the Daily Collegian, a daily newspaper here at Umass.

So, as I would like to repeat, I'm a busy girl.
No rest for the wicked!
Not sure that was quite relevant.
It's late.
I'm tired.

Writing

So I put as one of my revolutions/goals for this year to finish the book I started so many years ago that I walked away from.
I have posted two sneak peeks to it on this blog (entitled "book club #1" and "book club #2" I think) if you want to check those out.

But wow, I am reading and writing for classes and this blog so much that I haven't found much time to work on the book. As of now I am still going through what i previously wrote and wondering what in the hell i had been thinking and completely changing most of it into something that sounds at least a little bit more mature.

I hope to get back into that soon, and will definitely keep you posted.

On a more positive note, three of my essays from last semester have been nominated by my professor to be published in the Umass Student Anthology. I have formally submitted them now for review and will find out sometime next January (I know, it seems so far away!). But, with any luck, this time next year i will be a published writer!
I will keep you posted as I hear more on this amazing progression.


Thank you for reading,
Amanda Lucille

Song of the Day

From Finner by Of Monsters and Men

If you don't listen to these guys, do it. Their lead singers are named Regnar and Nana. I mean, come on, how much more totally awesome can you get?
Powered by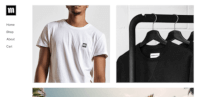 Create your own unique website with customizable templates.