At times the world can seem an unfriendly and sinister place, but believe us when we say that there is much more good in it than bad. All you have to do is look hard enough. And what might seem to be a series of unfortunate events may, in fact, be the first steps of a journey.
~Lemony Snicket

---

I am one among many who often have trouble seeing the bright side of things, there are so many things in this world that can simply just make us lose hope. I never watch the news anymore because it only told me bad news, and I hate watching those celebrity gossip shows because all I hear is how some celebrity or other needs to work on their body. And they are also the reason so many women have extreme body issues.

So how can we begin to see the good in it all, as Snicket suggests above? How can we tell if these unfortunate events are actually leading to a journey? And is this journey a positive one?
Well here are a few things to help you on your way.


1. Stop Asking Questions and Stay in the Present

We don't know what the future holds, and we never will, so stop stressing over it.
Don't worry about what happened in the past, accept it and move on.
Don't worry about the future, because why worry about something that might not even happen.
Stay focused on the present, the only thing you have control over it.

2. Surround Yourself With the Right People

The people you are around is a huge factor in becoming happy.
If you don't spend time with people that make you happy and whom you love, it just isn't going to happen. If you hate the people you spend your time with, then you are going to be negative all the time, and that's just no way to live your life.
It's an easy and obvious step to take.

3. Do What You Want in Life

I mentioned this in a previous post, that we need to spend our lives doing what we love, or we will be miserable. How can we be happy if we are going to a job day in and day out doing something we don't enjoy doing?
It would be much easier to do something we love, even if it doesn't pay like the other jobs out there.
Or you can do as my father does and work a job that can support your family, that he doesn't mind doing, while also doing what he loves on the side (writing).

4. Exercise Regularly

Exercise gives you Endorphins. Endorphins make people happy. Happy people just don't kill their husbands. they just don't.

---

I'm not claiming that I am an expert in this department, not at all. In fact, I still have a long way to go with this. But I love the people I spend my time with and I am going after what I love most. I am working on reaching my goals, which I also think is important, and very rewarding when reached.

I hope everyone out there is happy and healthy,
thank you for reading and I'll see you tomorrow,
Amanda Lucille

Song of the Day

Let It Go from the new movie, Frozen.

I saw this movie yesterday and I am obsessed, it was amazing and you should all go see it.
Powered by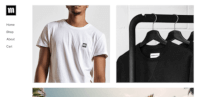 Create your own unique website with customizable templates.